Person Centred Counselling:

Person-catered therapy uses a non-authoritative approach that allows clients to take more of a lead in discussions so that, in the process, they will discover their own solutions. The therapist acts as a compassionate facilitator, listening without judgment and acknowledging the client's experience without moving the conversation in another direction. The therapist is there to encourage and support the client and to guide the therapeutic process without interrupting or interfering with the client's process of self-discovery.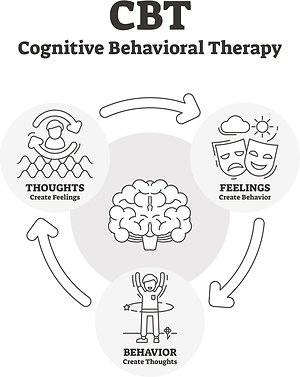 Cognitive Behavioural Therapy (CBT):

Cognitive behavioural therapy (CBT) is a type of talking treatment which focuses on how your thoughts, beliefs and attitudes affect your feelings and behaviour, and teaches you coping skills for dealing with different problems. It combines cognitive therapy (examining the things you think) and behaviour therapy (examining the things you do).


Art Therapy:

Art Therapy involves the use of creative techniques such as drawing, painting, collage, colouring, or sculpting to help people express themselves artistically and examine the psychological and emotional undertones in their art. With the guidance of a credentialed art therapist, clients can "decode" the nonverbal messages, symbols, and metaphors often found in these art forms, which should lead to a better understanding of their feelings and behaviour so they can move on to resolve deeper issues.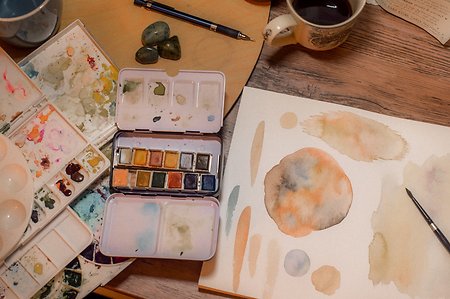 Breathwork:

Breathwork is a general term used to describe any type of therapy that utilizes breathing exercises to improve mental, physical, and spiritual health. Many forms of breathwork therapy exist today. Each has its own unique methods of using breath for healing purposes. It draws from Eastern practices like yoga and Tai Chi while incorporating Western psychotherapy techniques. To bring about self-awareness, breathwork can include elements of talk therapy, breathing exercises, Art, Music and bodywork.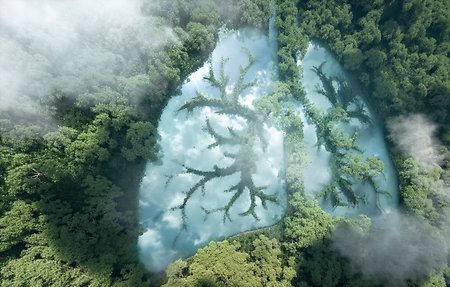 Breathwork therapy is thought to benefit people experiencing issues such as:
Anxiety, chronic pain, anger issues, depression, trauma & posttraumatic stress, grief & loss, and emotional effects of physical illness.



Healing Techniques:

Healing techniques, of which there are many different disciplines, are an effective natural aid to self-healing. By removing negativity, giving light healing energy to the client and balancing the energy centres, unhealthy negative energy can be lifted and dispersed by the Energy Healer, helping the energy centres to return to a more balanced functioning.

Energy Healing is a holistic approach to facilitating the return to good health. It involves tracing the cause of any suffering through the physical, emotional, psychological or spiritual symptoms to its roots deep within our psyche.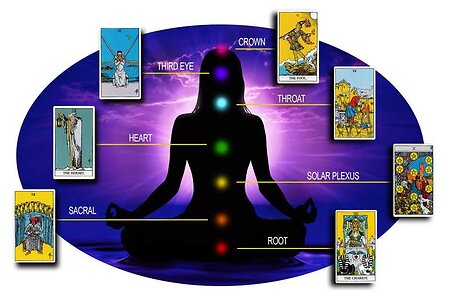 Abuse

Suicidal Feelings

Bullying

Isolation

Financial Debt

Redundancy

Adoption

Drugs

Sex and Porn Addiction

Addiction

Asperger Syndrome

Anxiety

Self-esteem

Identity Issues

Bereavement

Loss

Child Related Issues

Anger Management

Child Related Issues

Cultural Issues

Depression

Eating Disorders

Identity Issues

Infertility

Women's Issues

Obsessions

OCD

Personal Development

Post-Traumatic Stress

Pregnancy Related Issues

Redundancy

Relationships

Self-Esteem

Self-Harm

Sexual Identity

Sexuality

Spirituality

Stress

Trauma

Work Related Issues

Phobia's

Chronic Fatigue Syndrome

Eating Disorder

AIDS/HIV

Cancer

Career Coaching

Gambling